Master Class in Documentary Filmmaking with Jeffrey Brown
Straight talk on story, funding, production, festivals & distribution
Feb 3, 2018 at the Fort Worth Community Arts Center

The Lone Star Film Society & the Fort Worth Community Arts Center is proud to announce the return of Jeffrey Brown to Fort Worth for his highly acclaimed master class series in documentary filmmaking.
On Saturday, February 3rd at the Fort Worth Community Arts Center, award-winning documentary producer Jeffrey Brown (No No: A Dockumentary, Punk in Africa) will lead a full one-day class to provide an affordable, down-to-earth approach to story, funding, production, festival strategy, and distribution to documentary filmmakers of all levels.
Hosted in partnership with the Fort Worth Community Arts Center, this program grants participants the opportunity to speak to top local documentarians in a friendly, intimate environment. Participants will be invited to troubleshoot specific project related issues and will be offered practical tips about the filmmaking process.
Discount rates are available upon request.  For additional information and discount requests please email info@lonestarfilmsociety.com
February 3, 2018 – 9:00 am – 6:00 pm at the Fort Worth Community Arts Center
$125 – $155 | REGISTER ONLINE
---
ABOUT JEFFREY: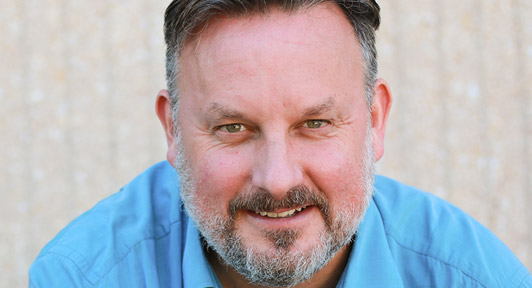 Jeffrey Brown has produced several award-winning narrative features and feature documentaries in Europe, Africa, and the USA, playing international festivals such as Sundance, Toronto IFF, Cannes, Berlinale, IDFA, Rotterdam, New York Film Festival and being released in cinemas internationally as well as on Netflix, HBO, Showtime, PBS, ESPN and others. He taught documentary film at the Prague Film School and has presented his Master Class seminar to groups around the globe.
Brown is Co-Producer of No No: A Dockumentary on outspoken 1970s baseball player Dock Ellis, which premiered at the 2014 Sundance Film Festival, was released theatrically in 40 cities and is currently available on Netflix, Showtime, and ESPN. His narrative features include Mamas & Papas which won Best Film and Best Script at the 2010 Hamptons IFF, Shut Up and Shoot Me, a Czech-British co-production, which won Best Narrative Feature at the 2007 AFI Dallas IFF, and Academy Award-winning Czech director Jan Sverak's Kooky, Special Jury Prize Winner at the 2010 Karlovy Vary IFF. His African films include Punk in Africa (New York FF, Rotterdam IFF) and Pirating Pirates (NY African FF) on Somali pirates, nominated for the prestigious Pavel Koutecky Award for global vision in documentary filmmaking. Jeffrey has recently finished the feature doc Vinyl Generation on Czech alternative culture, the feature doc Through the Repellent Fence, set for PBS broadcast in 2018 and Every Night's A Saturday Night on Rolling Stones saxman Bobby Keys (Lone Star FF 2017) set for release in summer 2018.
Overall, he has produced 25 films, screened at over 100 festivals and released in over 50 countries. Having produced films internationally, he has extensive experience with foreign markets.
---